The following papers can be viewed with Adobe Reader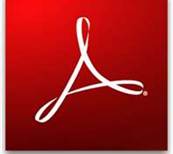 Working Paper 2012-01
Title: When Economics Faces the Economy: John Bates Clark and the 1914 Antitrust
Legislation
Author: Luca Fiorito
Working Paper 2012-02
Title: The Economics of Pensions. Remarks on Growth, Policy and Class Conflict
Author: Codrina Rada
Working Paper 2012-03
Title: Are European Banks in Economic Harmony? An HLM Approach.
Author: James P. Gander
Working Paper 2012-04
Title: Heterodox Central Bankers: Eccles, Prebisch and Financial Reform in 1930s
Author: Esteban Perez Caldentey and Matias Vernengo
Working Paper 2012-05
Title: India's structural transformation and role in the world economy
Author: Codrina Rada and Rudiger von Arnim
Working Paper 2012-06
Title: Service-led growth and the balance of payments constraint in India: An unsustainable strategy
Author: Suranjana Nabar-Bhaduri and Matias Vernengo
Working Paper 2012-07
Title: An Essay on the Crisis of Capitalism - ā la Marx ?
Author: Korkut Erturk
Working Paper 2012-08
Title: Stock Markets and Growth: A Re-Evaluation
Author: Chase Parker Dehan
Working Paper 2012-09
Title: Formal and Informal Sectors in a Social Accounting Matrix for Brazil
Author: Henrique Morrone