Working Papers 2007
The following papers can be viewed with Adobe Reader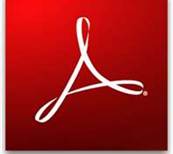 Working Paper 2007-01
Title: A Tale of Two Monetary Reforms: Argentinean Convertibility in Historical Perspective
Author: Esteban Perez-Caldentey and Matias Vernengo
Published: Studi e Note di Economia, 2007, XII.2, 139-70.
Working Paper 2007-02
Title: Foreign Exchange, Interest and the Dynamics of Public Debt in Latin America
Author: Carlos E. Schonerwald da Silva and Matias Vernengo
Published: Diego Sánchez-Ancochea and Iwan Morgan (eds.), Political Economy of the Public Budget in the Americas, London: Institute for the Study of the Americas, 2009.
*Working Paper 2007-03
Title: The Debate on Labor Standards and International Trade: Lessons from Cambodia and Bangladesh
Author: Günseli Berik and Yana van der Meulen Rodgers
Published: "Options for Enforcing Labor Standards: Lessons from Bangladesh and Cambodia," Journal of international Development, 2009, Vol.22, 56-85.
Working Paper 2007-04
Title: Total Factor Productivity and Income Distribution: A Critical Review
Author: Yongbok Jeon
Download PDF (160 KB)
Working Paper 2007-05
Title: Capitalism with Zero Profit Rate?: Limits to Growth and the Law of the Tendency for the Rate of Profit to Fall
Author: Minqi Li
Download PDF (182 KB)
Working Paper 2007-06
Title: Gender Gaps in the Individual Pension System in Turkey
Author: Adem Y. Elveren and Sara Hsu
Download PDF (233 KB)
Working Paper 2007-07
Title: Puzzles, Paradoxes and Regularities: Cyclical and Structural Productivity in the US (1950-2005)
Author: Yongbok Jeon and Matías Vernengo
Published: Review of Radical Political Economics, Summer 2008, 40(3), pp.237-43.
Working Paper 2007-08
Title: Is White the New Blue? The Impact on Gender Wage and Employment Differentials of Offshoring of White-collar Jobs in the United States
Author: Ebru Kongar, Mark Price
Download PDF (159 KB)