Working Papers 2004
The following papers can be viewed with Adobe Reader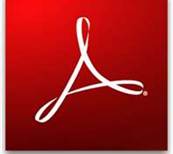 Working Paper 2004-01
Title: Turkish Currency Crisis of 2000-1, Revisited
Author: Nazim K. Ekinci, and Korkut A. Erturk
Published: International Review of Applied Economics, 2007, 27(1).
Working Paper 2004-02
Title: Engendering Government Budget in the Context of Globalisation(s)
Author: Diane Elson
Published: International Feminist Journal of Politics, December 2004, 6(4), pp. 623-642.
Working Paper 2004-03
Title: The Effect of Phenylalanine Test Frequency on Management of Phenylketonuria (PKU)
Author: Norman Waitzman, Cihan Bilginsoy, Claire O. Leonard, Sharon L. Ernst, and Annie Prince
Download PDF (302 KB)
Working Paper 2004-04
Title: Living with Phenylketonuria: Perspectives of Patients and Their Families
Authors: Cihan Bilginsoy, Norman Waitzman, Claire O. Leonard, and Sharon L. Ernst
Published: Journal of Inherited Metabolic Disease, September 2005, 28(5), pp.639-649.
Working Paper 2004-05
Title: Dollarization in Ecuador: A Post-Keynesian Institutionalist Analysis
Authors: Kenneth P. Jameson
Published: "Dollarization in Latin America: 2004 and Beyond," in Matías Vernengo, (ed.) Monetary Integrations and Dollarizations: No Panacea. Northampton, Ma.: Edward Elgar, 2006, pp. 276-286
Working Paper 2004-06
Title: Technology, Finance and Dependency: Latin American Radical Political Economy in Retrospect
Authors: Matias Vernengo
Published: Review of Radical Political Economics, Fall 2006, 38(4), pp.551-568.
Working Paper 2004-07
Title: The Half-Life of Cost-of-Illness Estimates: The Case of Spina Bifida
Authors: Norman J. Waitzman, Ph.D., Patrick S. Romano, MD, MPH, and Scott D. Grosse, Ph.D.
Published: D. Wyszynski (ed.), Neural Tube Defects, from Detection to Treatment. Oxford University Press, 2005, pp. 342-351.
Working Paper 2004-08
Title: The Costs and Benefits of Folic Acid Fortification in the United States: A Comparison of Ex Ante and Ex Post Economic Evaluations
Authors: Scott D. Grosse, Ph.D., Norman J. Waitzman, Ph.D., Patrick S. Romano, MD, MPH, and Joseph Mulinare, MD, MPH
Published: American Journal of Public Health, 2005,95, pp.1917-1922.
Working Paper 2004-09
Title: Fiscal Policy and the Washington Consensus: A Post Keynesian Perspective
Authors: Alcino F. Câmara Neto and Matias Vernengo
Published: Journal of Post Keynesian Economics, Winter 2004-5, 27(2), pp.333-343.