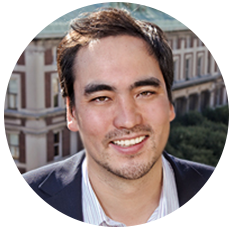 Tim Wu
Columbia University Law School
Tim Wu is the Julius Silver Professor of Law, Science and Technology at Columbia Law School. Wu joined the Law School in 2006 and teaches antitrust, copyright, the media industries, and communications law. He is the author of, among other works, "Network Neutrality Broadband Discrimination" (2003), Who Controls the Internet (2006), The Master Switch (2010), The Attention Merchants (2016), and The Curse of Bigness(forthcoming, November 2018).
Wu was a law clerk for Justice Stephen Breyer and Judge Richard Posner, and has also worked at the White House National Economic Council, at the Federal Trade Commission, for the New York Attorney General, and in the Silicon Valley telecommunications industry. He has written widely for the popular press and is currently a contributing opinion writer for the New York Times.
Wu has testified before Congress on multiple occasions, has been named twice to the Politico 50 list of those transforming American politics, and was also named one of America's 100 most influential lawyers by the National Law Journal. He has twice won the Lowell Thomas Award for travel writing, and in 2017 he was named to the American Academy of Arts and Sciences.