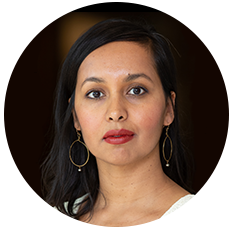 Sanjukta Paul

Wayne State University Law School
Sanjukta Paul is Assistant Professor of Law in Wayne State University. Her current research and writing involves the intersection of antitrust law and labor policy. She is at work on a book tentatively entitled Solidarity in the Shadow of Antitrust: Labor & the Legal Idea of Competition, which will be published by Cambridge University Press.
Her scholarly work has appeared or is forthcoming in the UCLA Law Review; Law & Contemporary Problems; the Berkeley Journal of Employment & Labor Law; and the Cambridge Handbook of U.S. Labor Law. She is a frequent speaker on antitrust- and labor-related topics in both academic and policy settings. Her paper "The Enduring Ambiguities of Antitrust Liability for Worker Collective Action" was recognized with the Jerry S. Cohen Memorial Fund's award for the best antitrust scholarship of 2016 (category prize).
Paul previously served as David J. Epstein Fellow in Public Interest Law & Policy at UCLA Law School. There she designed and taught the Workers Rights Litigation Clinic, which represented low-wage workers in wage theft claims, and in a complex class action alongside local non-profit organizations. Prior to this, she was a public interest lawyer in Los Angeles for several years, focusing on employment, civil rights and labor matters.
Paul clerked for the Honorable Alfred T. Goodwin of the Ninth Circuit Court of Appeals, and is a graduate of Yale Law School, where she was a Coker Fellow.